The road from Cressbrook to Monsal Head will be closed from 9:30am until 3:30pm on Sunday 2nd October. 
A diverted and signed route will be in place for the duration of our event. If you are coming from Cressbrook, please use Haydale and travel towards Wardlow. At the junction turn right onto the B6465 towards Ashford in the Water. You will pass Monsal Head on your right hand side.
If you are travelling towards Cressbrook, carry on straight at the Monsal Head Hotel on the B6465 and just as you drop down towards Wardlow, turn left at the crossroads and head down Haydale. At the very bottom of Haydale turn right and head towards Cressbrook.
If you are travelling to Litton you can carry on the B6465 to Wardlow and turn left as you meet the A623. Carry on the A623 for a short distance and then turn left on Mires Lane towards Litton. Please note, there are no diversion signs for the route to Litton.
CRESSBROOK TO MONSAL HEAD DIVERSION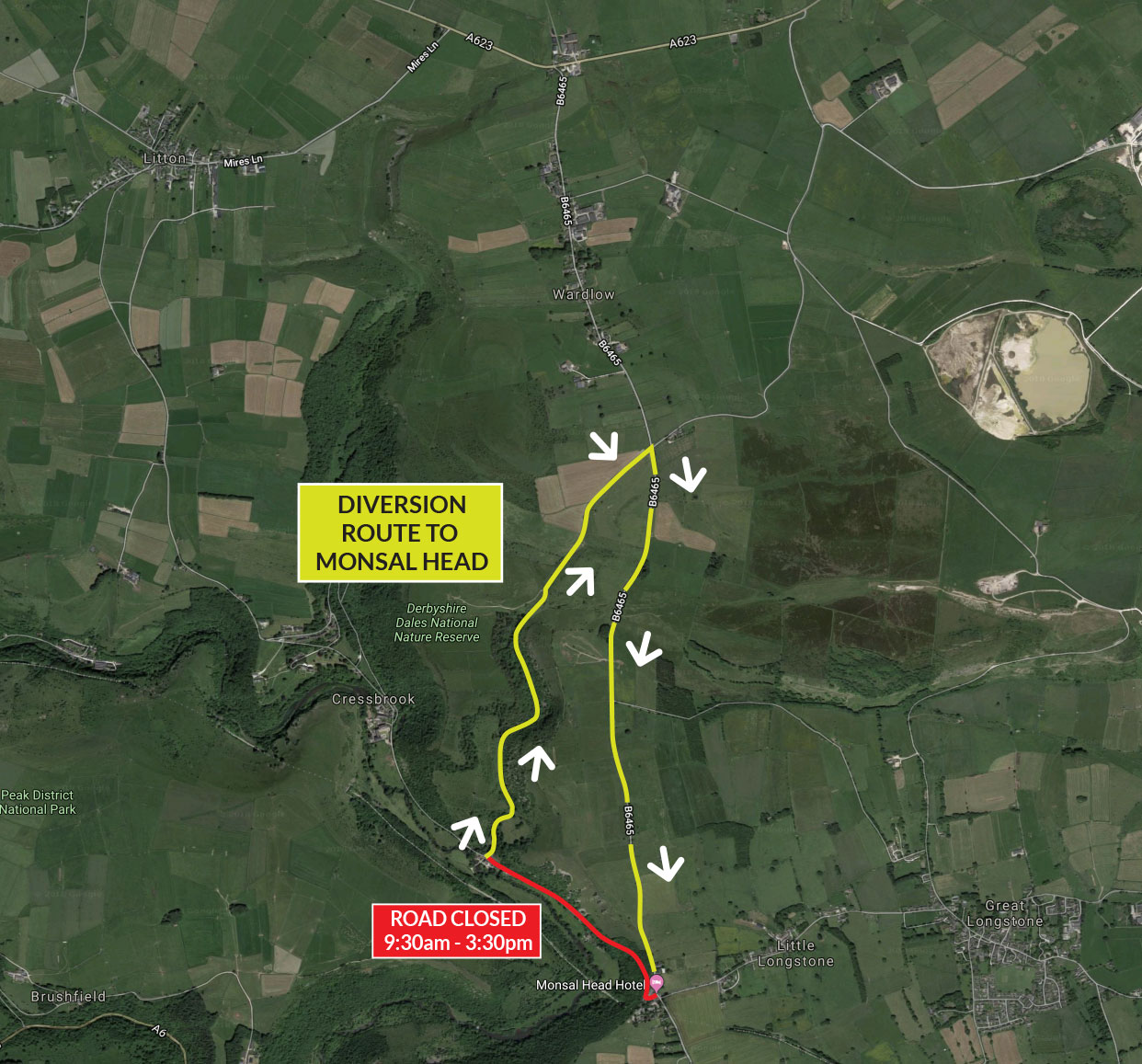 MONSAL HEAD TO CRESSBROOK DIVERSION