11:00am SUNDAY 1st OCTOBER 2023
The most prestigious hill climb event in the UK
The picturesque setting of Monsal Dale attracts a huge crowd for what is, the traditional event to end to the cycling season.
The event, first run in 1930 attracts riders from local club level to seasoned professionals. Past winners include Tom Simpson, Malcolm Elliott and more recently Russell Downing, Dean Downing, Dame Sarah Storey, Graham Briggs and Adam Blythe. The ladies category has been dominated by Bithja Jones in the last couple of years. Monsal Head is a famous beauty spot with magnificent views down Monsal Dale and up the Wye Valley.
Abi Plowman & Andy Nichols – winners of the 93rd VeloViewer Monsal Hill Climb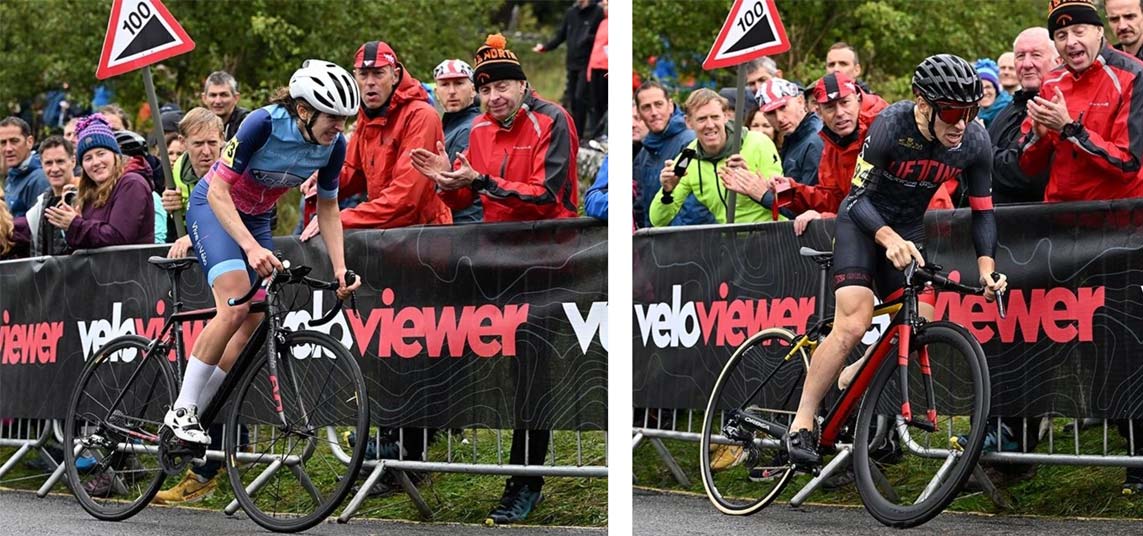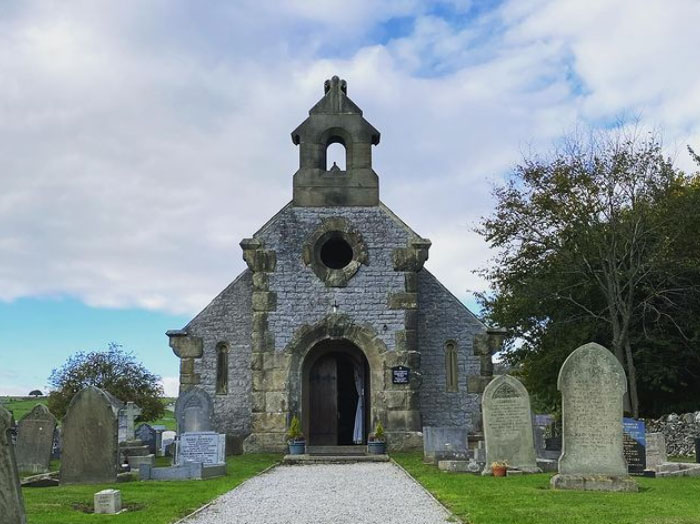 Thank you!
The proceeds from the car park helped raise £452.63 for Little Lonstone Chapel. Many thanks to everyone who contributed. The funds help towards the maintenance and day to day running of the building.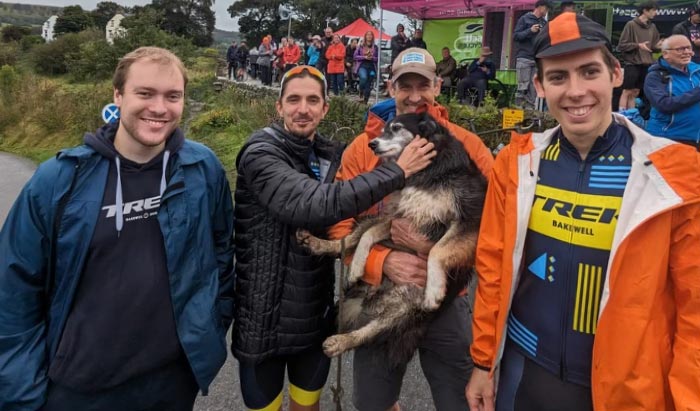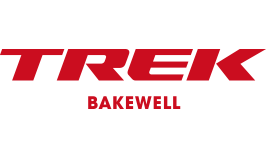 Guess the Weight of the Trek Bike
The correct weight was 11.2kgs
There were three correct guesses and the team at Trek Bakewell have decided to award all three winners a £50.00 voucher. The lucky prize winners have been contacted via email.
First run in 1930, Monsal Hill Climb has been on the hill climb calendar for an amazing 93 years. This event was started by a few mates riding out to Monsal Head at the end of the track season and timing each other up the hill, at this time it was an unmade road.
The event now attracts local riders from club level to seasoned professionals. 2009 was the first running of the event on a closed road. 2021 saw a record entry of 238 riders!!!
Over the past few years the Monsal Hill Climb has proved to be very popular with nearly 240 riders entered in 2021.
All entries will be considered based on your previous times at Monsal or your times in Cycling Time Trials events this year. If you don't have any qualifying times please include your road or circuit race results. Please note that you have to be a member of a CTT registered cycling club to enter online.
All riders will be placed into categories based on their age. These categories will be: School Boy, School Girl which are under 16 years of age. Junior Men and Junior Women, these are under 18 years of age. Senior Men and Women, aged from 19-39. Veteran Men and Women, aged 40 plus and finally 50+ Veteran Men. Under 12's can ride due to the road being closed. Please contact the organiser direct to enter under 12's.