First run in 1930, Monsal Hill Climb has been on the hill climb calendar for an amazing 87 years. This event was started by a few mates riding out to Monsal Head at the end of the track season and timing each other up the hill, at this time it was an unmade road.
The event now attracts around 200 local riders from club level to seasoned professionals. 2009 was the first running of the event on a closed road. 2016 saw a record entry of 186 riders!!!
Laurence Dodd riding for Sheffield Phoenix CC set the first sub 1m 30s course record by posting 1m 26.9s time in 1941, this stood for 3 year when C F Belton also riding for Sheffield Phoenix posted a 1m 25s run up the hill. This time would stand for 13 years and was finally broken by a certain Tom Simpson riding for Scala Wheelers with a time of 1m 23.4s.
This time stood until local legend Malcolm Elliott came along. Malcolm first won the event in 1980 with a time of 1m 20.6s beating Tommy's time by over 3 seconds. Malcolm came back to Monsal the following year and set the current course record of 1m 14.2s.
The only other riders to come close in recent years has been Russell Downing and Adam Kenway. Russ posted a very respectable time of 1m 18.3s in 2003, but this was topped in 2016 by Adam Kenway with an amazing 1:16.5. In the same event Lou Bates smashed her own womens record by a staggering 13 seconds to post a time of 1:42.8.
Albert Thorpe organised a 60th anniversary event in 1990, he had a host of past winners attending with Malcolm Elliott by then a top pro in Spain to present the prizes. That year there were 60 entries, this was the biggest disappointment of David Thorpe's cycling life, he finished 2nd, loosing it by less than a second, with a 1m.28s. It would have been something for the organisers son to win the 60th anniversary event. As a consolation Rotherham Wheelers won the team prize.
Ike Delbridge organised it for 25 years then Albert Thorpe ran the event for about 27 years, Albert then passed the event to his son David who continued to run the hillclimb for 14 more years. Ike was married Albert's cousin so this event was in the Thorpe family for best part of 67 years. Ike, now 95 and still going strong, he's only ever missed 2 events and was one of the original riders at the first event. After finishing organising Ike took over commentary and the PA equipment. Ike also has every program since he started organising. David passed on the event to Marc Etches in 2008. Marc is the Club Secretary of Sheffrec CC and has grown the club from just 8 members to over 100 in 10 years. Marc is a British Cycling Road Commissaire, Vice Chairman of British Cycling Yorkshire, Chairman of the White Rose Youth League and the event director of the Sheffield Grand Prix. Just for the record all four Monsal Hilclimb organisers have been previous riders before they organised the event.
Monsal has had many different sponsors over the years; reality hair, Derbyshire building society, Kite training for 17 years, Pritchard plumbing, Gurung training, Ideal Travel, Lilley flowers and the café at the top of the hill. More recently we have had support from A4E, JE James Cycles and Science in Sport & Simply Health. The event is now supported by HMT Hospitals, Langsett Cycles, Yondermann Cafe, Velotastic, Skyhook Coaching, 100 Greatest Climbs, Hobbs Cafe, Monsal Head Hotel and Blue Strawberry Elephant.
The schoolboy trophy was donated by the café which stands at the top of the climb years ago. The Cope Trophy is the old North Midlands prize now presented to the vets winner. The Dick Aldridge Trophy for the winner was in the past presented by his son who sponsored the event for years as Kite Training, he also did the commentary for 17 years.
Dick Aldridge, Albert Thorpe and Ike Delbridge were the founder members of the North Midlands BCF division as was ex-commentator Doug Bond. As always Doug will be attending this years event.
Below is a brief history of the event and some pictures of past winners and riders. If you have any information or have any old photographs please contact Marc Etches and we will add to the history archive.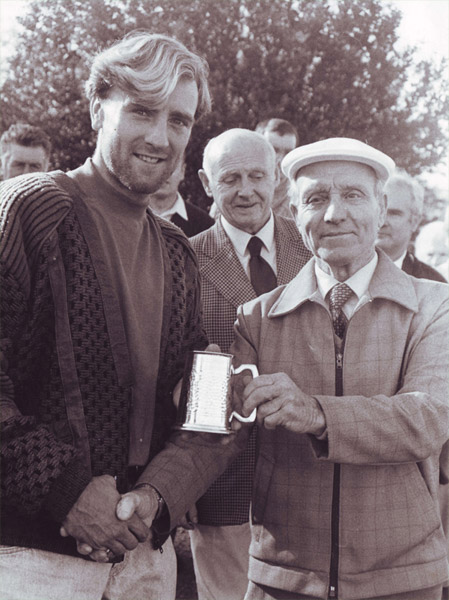 Malcolm Elliott presents an award to Ike Delbridge for 30 years of service
Micheal Goddard collects his prize from Malc in 2003.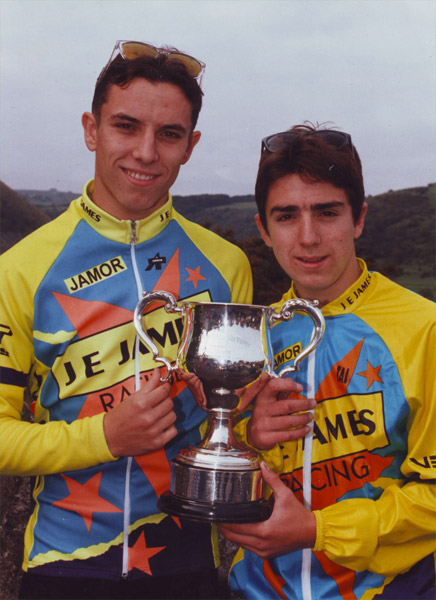 Dean & Russell Downing. Dean first and Russ second in 1994.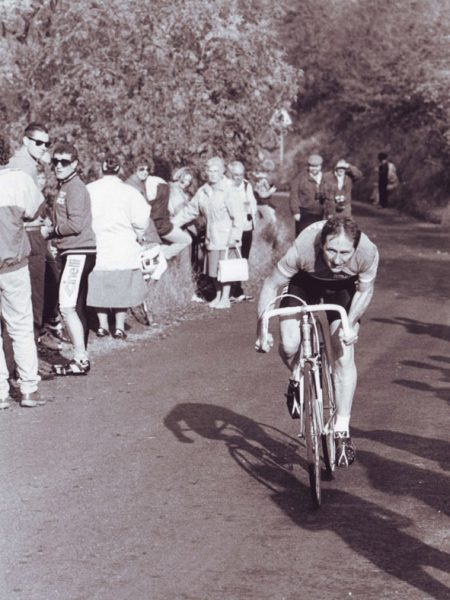 Russ Foster in action in 1990.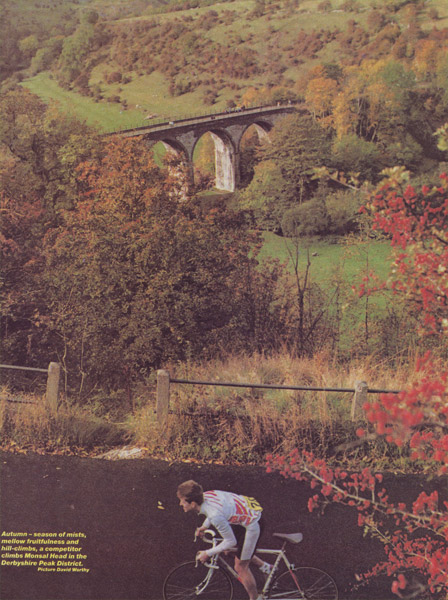 Extract from Cycling Weekly, October 1990.
Promotional Poster from 1990 – the 60th Year.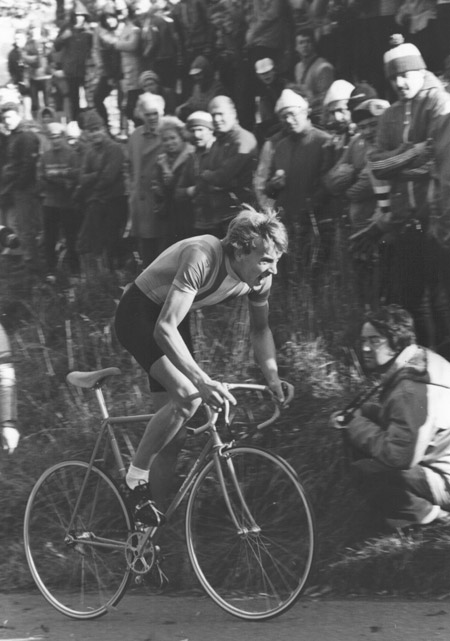 Malcolm Elliott during his record breaking ride in 1982 – 1:14.2!!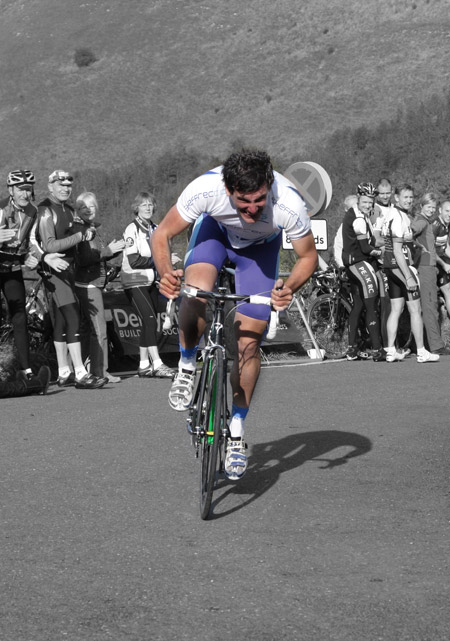 Current event organiser Marc Etches in 2008.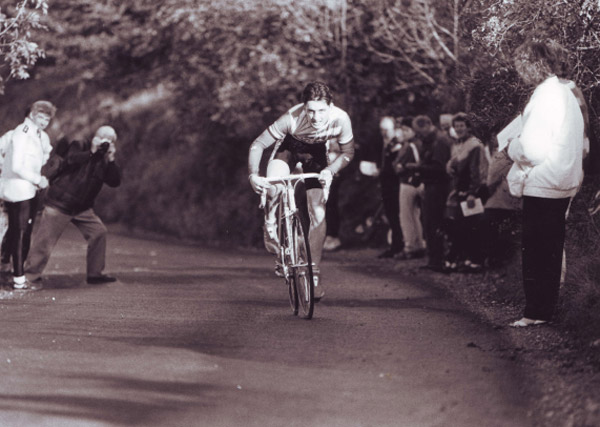 More action from the 60th Anniversary event in 1990.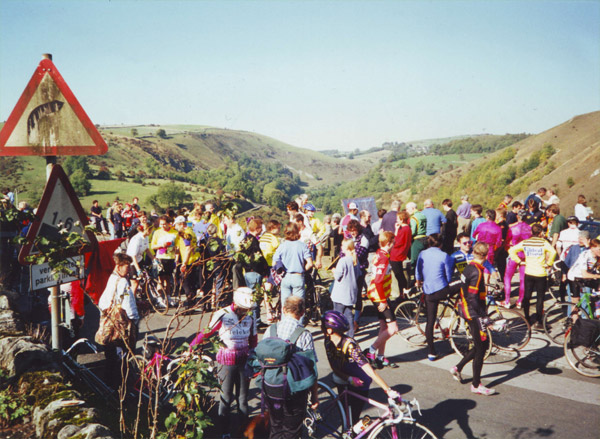 The crowd gather for the presentation in 1995.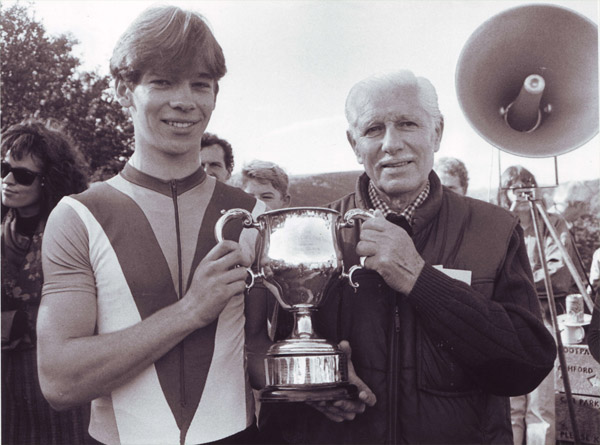 Frank Holmes winner in 1990.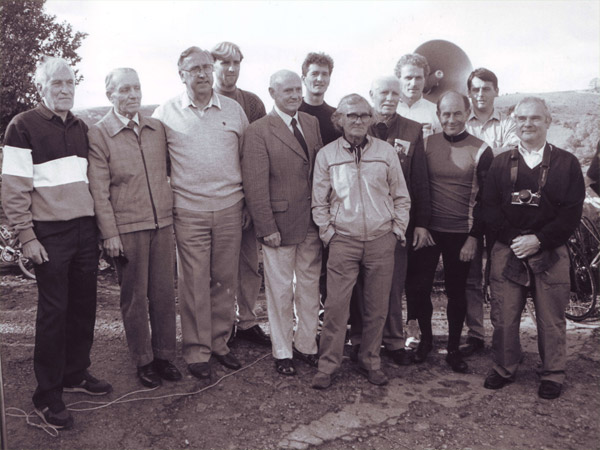 Past Winners at the event in 1990.